May tour in South Korea cancelled
We hope we will meet our audience in South Korea next year.

20.05.2020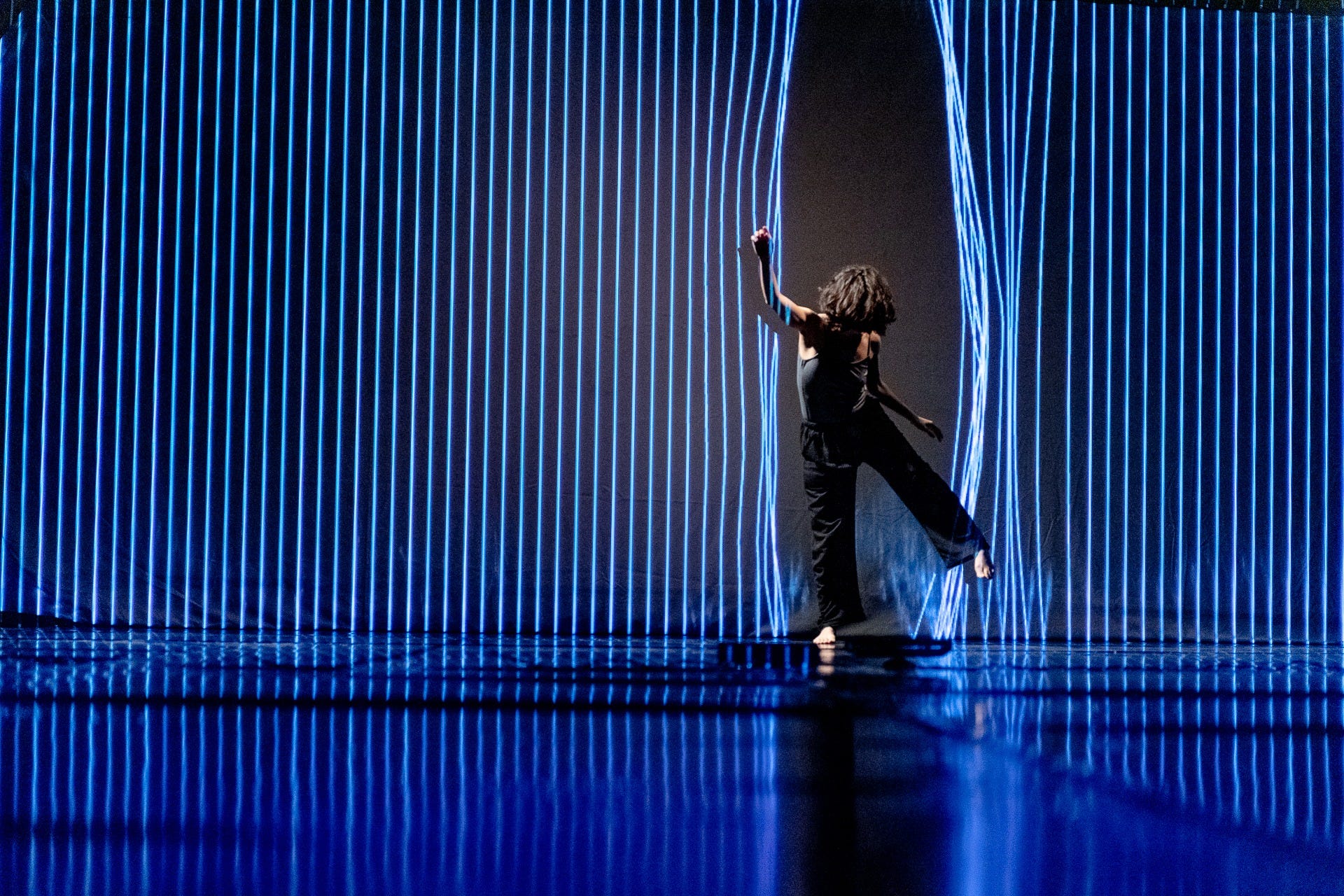 DAnce workshop*
* CORONAKRISENBEDINGT WIRD DER WORKSHOP DIGITAL STATTFINDEN.
Fühlen Sie sich in Mecklenburg-Vorpommern angekommen?
Für ihr audiovisuelles Tanzstück GRENZ.LAND sucht das Kollektiv 12H Dance, Tzavara, Ziepert, Decrustate, Interessierte, die nicht in Mecklenburg Vorpommern geboren sind.
Die Choreografin Yamila Khodr und die Videokünstlerin Erato Tzavara laden dazu ein, sich im Rahmen eines digitalen "Workshops" per Skype oder Telefon auf die Spuren der eigenen Geschichte zu machen. Gemeinsam entsteht daraus Material, das anschließend in die Produktion GRENZ.LAND einfließen soll. Egal ob jung oder jung geblieben, ob mit oder ohne Tanzerfahrung – alle sind herzlich willkommen, mitzumachen.

Melden Sie sich dazu gerne telefonisch unter 0152 25122048 oder per Mail unter: contact@12hdance.com an.
Reviews for 360°
"The energy of the piece, the performers and the atmosphere that involved me completely blowed the tiredness away. It was so inspiring and recharging. It gave me a breathing out feeling and release of all the emotion that I was holding inside. Beautiful thoughts and positivity can be transmitted through out movement! It was amazing! Those were the words that I kept repeating to myself after watching 360° by 12H Dance / Moonsuk Choi und Yamila Khodr at Uferstudios Für Zeitgenössischen Tanz."
Watch Me Dance
November 21, 2019 · Bárbara Conde

"Die Tanzperformance von 360° der 12H Dance Company hat mich aus meinem Tief geholt. Sie erkundet den Zustand des "Dazwischens" - passen wir uns unterschiedlichen Realitäten an oder befinden wir uns immer irgendwo dazwischen? Es ist eine Suche voller Hindernisse zwischen Hoffnung und Enttäuschung und den Fragen "Wer sind wir, wo kommen wir her und was lassen wir zurück?" Ich kann sagen, dass es selten Stücke gibt, die man schaut, aber sofort weiß: DAS ist es! Es spricht mich an, es macht etwas mit mir und gleichzeitig bedarf es nur weniger Worte und hinterlässt ein gutes Gefühl mit einem Lächeln, das von tief drinnen kommt. Und mit diesem Stück und diesem Effekt endet diese intensive 3. Woche."
12H Dance started its residency at Lake Studios Berlin.
The production 360 ° will premiere at Uferstudios
16. and 17. November 2019 at 7pm.

7.10.19
VORPOMMERN TANZT AN – movin'bröllin TANZPAKT Stadt-Land-Bund PRODUCTION AWARD 2020
12H Dance is proud to announce that Grenzland MV will premiere in August 2020.
1.10.19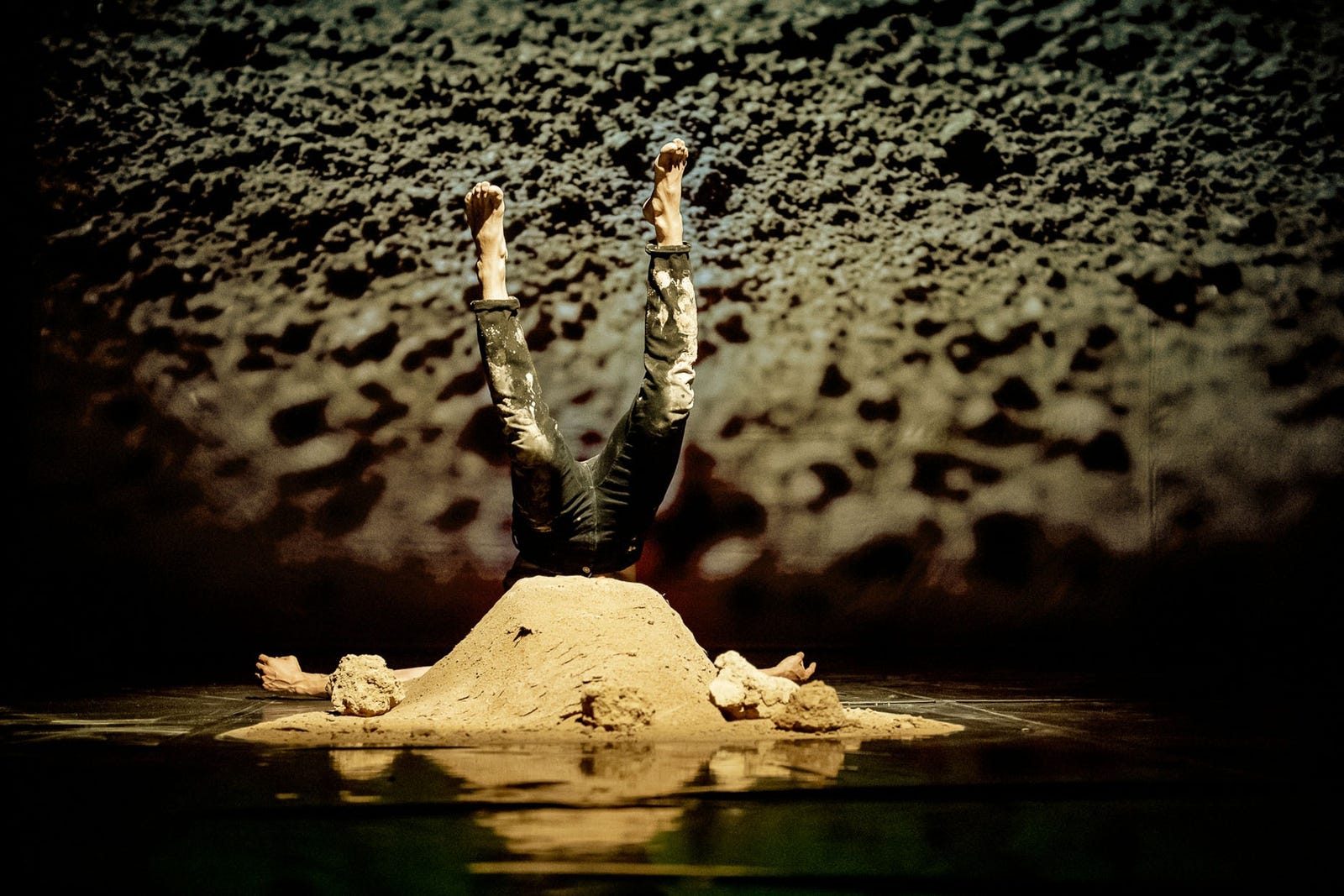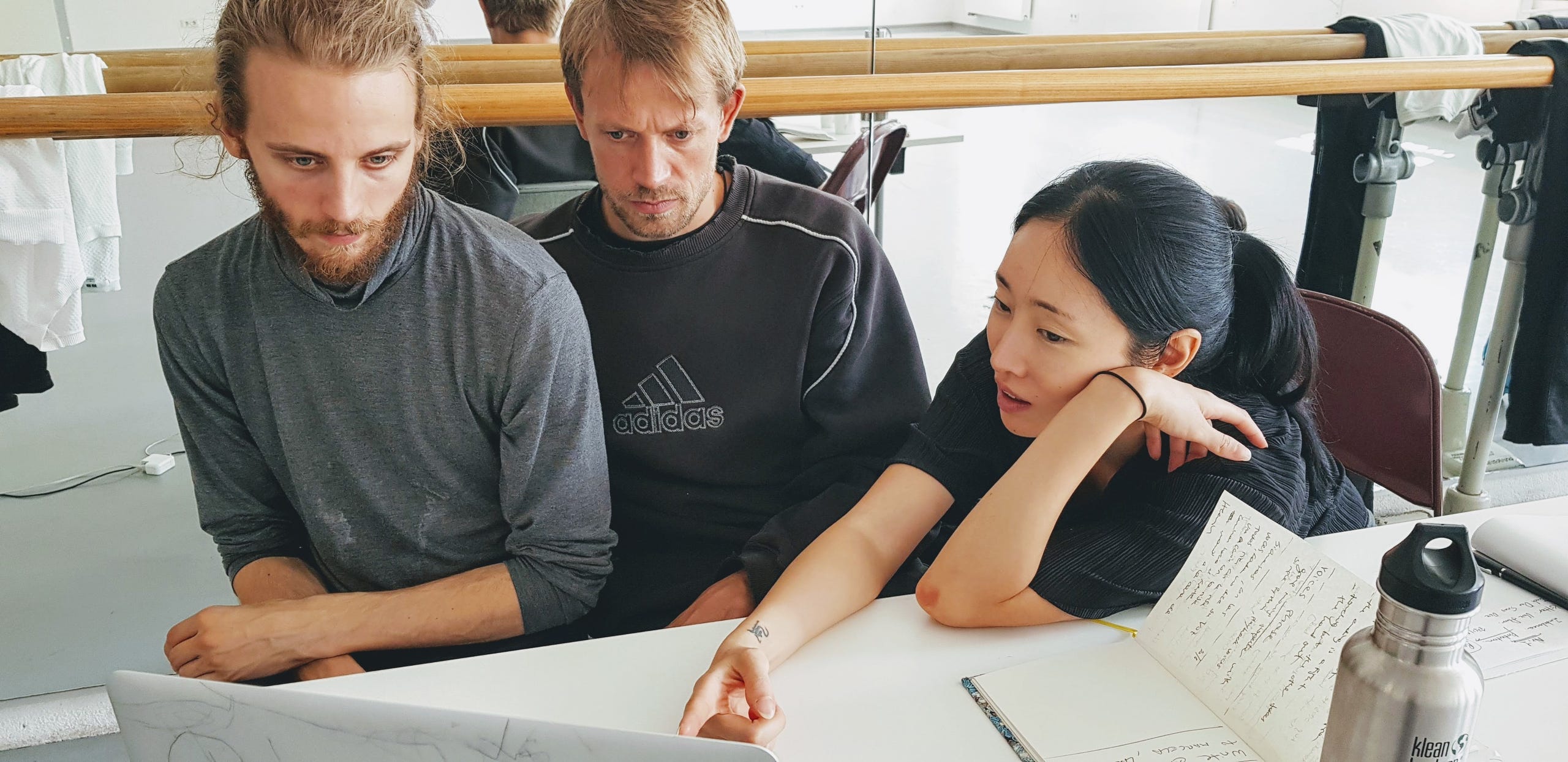 In August 360° is continuing its creation process at Folkwang Universität der Künste in Essen, Germany
Premiere 16 and 17 November in Berlin, Uferstudios , 7pm
12.08.19
Borderland in the making
the Borderland team in collaboration with
KunstAcker BODENLABOR FÜR KUNST UND WISSENSCHAFT, working on the set design of the production. Public Showing on 27. July 2019

18.08.19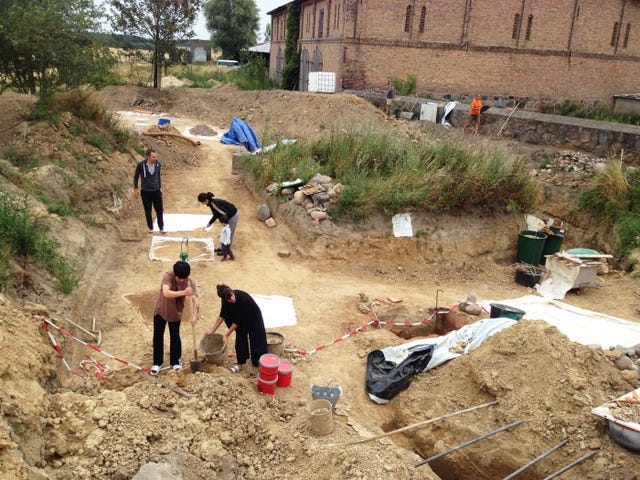 12H Dance is looking forward to our upcoming collaboration with german composer Albrecht Ziepert and greek visual artist Erato Tzavara in a multimedia research with the support of the recidency program at Schloss Broellin (GER) . We will have a showing of the work in progress on the 27. July 2019

1.05.19
the new solo work from Yamila Khodr a 12H Dance production, will premiere on 29.11.18 and a following date on 17.02.2019 at Pfeferberg Theater in Berlin under the program "Images, neue Choreografien"

10.11.18